Sharing Good Deeds One Story At A Time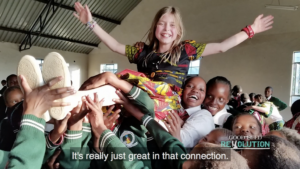 Featured Stories
For Heidi, she went to change the lives of others, but the one life she didn't expect to be affected so much was her own. She is such an inspiration to us all. To get involved in the community you don't have to do good deeds international, you don't have to do BIG things. You can do little things right here in your own back yard.
Read More »
If you have an inspirational or charitable story you would like to share with the Good Deed Revolution community you can send it to us and after reviewing it we will post it!
Do you have an idea that would make a great inspirational or charitable experience and story? Share it with us and we'll see if we can be apart of your Good Deed!